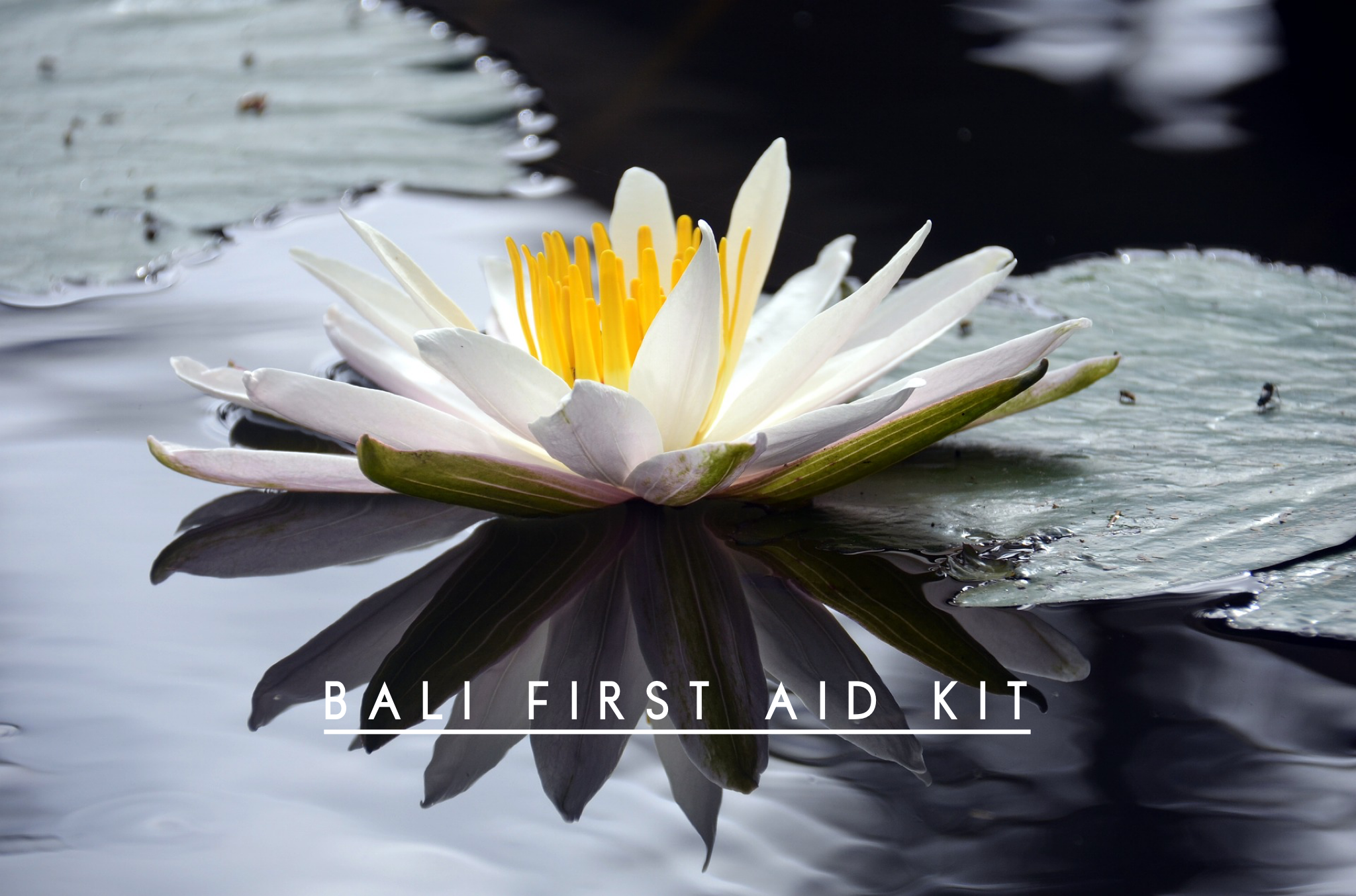 Bali First Aid Kit
You will come into contact with a whole new range of microbiome when travelling to Bali. This assimilation process can sometimes cause gastro-intestinal symptoms. The Bali First Aid Kit will support you during your holiday!
I also recommend you take a probiotic daily. Please contact us if you would like to purchase and I can recommend the most suitable brand for you.
Your Bali Survival Kit contains a sample size of the below Young Living essential oils to keep you happy and healthy on your Balinese holiday:
Digeze - to fend off Bali Belly! Pop a couple of drops into your water bottle and sip continuously throughout the day. Only consume bottled water in Bali.
Purification - apply 3-4 drops neat onto ankles and wrists to repel the mosquitos. Diffuse to get rid of bad smells (not for internal use)
Thieves - Take 1-2 drops of Thieves oil internally or use as an antiseptic on wounds, cuts and abrasions. Infections can develop quickly in countries such as Bali, so keep wounds clean and dressed with sterile dressings.
Lavender - Excellent sleep support. A couple of drops onto the chest or pillow before sleep will induce a beautiful nights rest. Also use at times of stress to assist with relaxation. (not for internal use)
Peppermint - 1 drop makes a lovely herbal tea or pick me up, can help to settle a churning stomach. Also helps to cool you down in the heat.
If any symptoms persist upon your return, please see a Naturopath or GP.
Parcel Post delivery service will ensure your parcels are delivered in 2 or more business days within Australia.